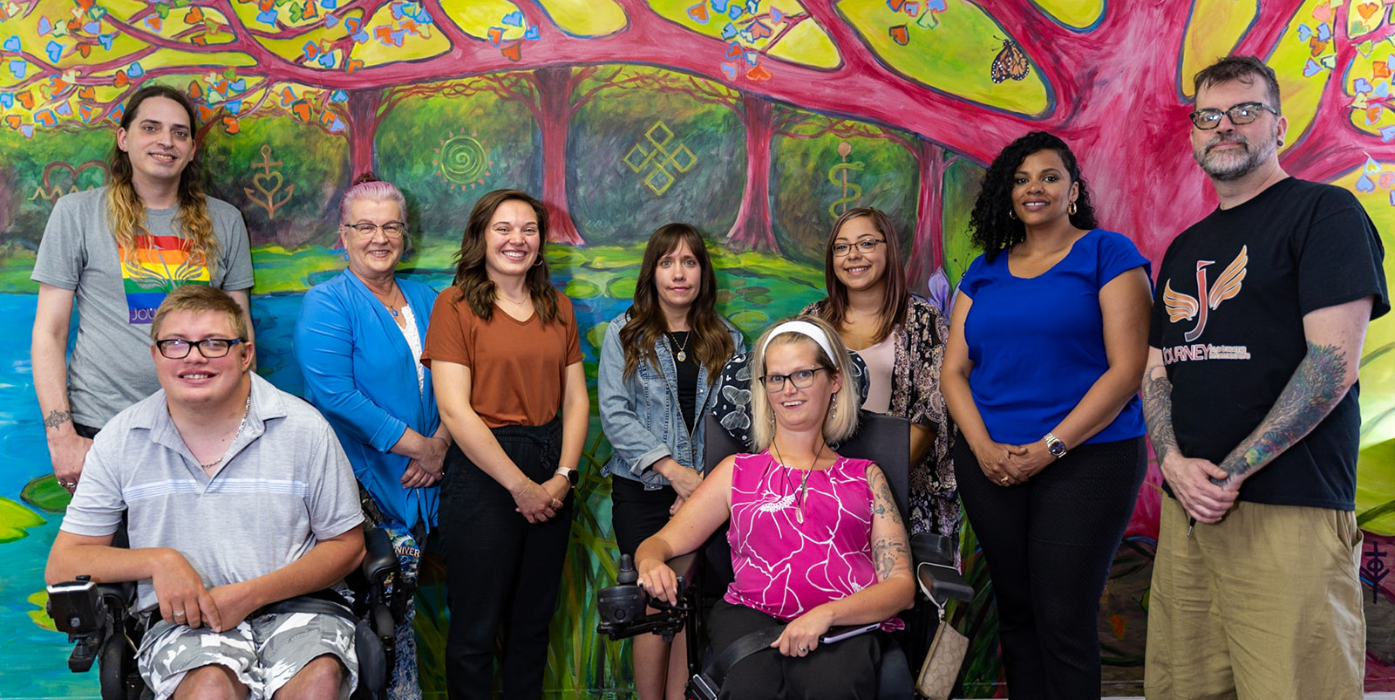 Have a Passion for Trauma-Informed Mental Health Care?
Join our team of diverse and talented staff of Journey to a Trauma Informed Life, LLC. Help us bring down barriers for people to access quality, culturally-sensitive, outpatient therapy.
"Journey to a Trauma-Informed life has given me the opportunity and space to live out my passion of helping those around me. Having a safe space to grow and learn has supported me in defining my skill set and providing quality care to those communities that need it most." – Angelica Spraggins, M.A., CRC, LPC, Co-Owner of Journey To a Trauma-Informed Life 
Now Hiring: Trauma-Informed Mental Health Clinicians
Journey is currently expanding our clinical team. We are seeking masters-level clinicians. Services are provided through a combination of in-person visits (observing COVID protocols) and telehealth.
General Responsibilities Include:
Manage a caseload of up to 25 clients/week
Scheduling of clients according to needed frequency of care
Timely completion of paperwork/documentation
Appropriate calling off/canceling/rescheduling of sessions
Respond to email and phone correspondence within 2 business days
Participate in staff meetings
Participate in continued professional development and supervision
"My experience here is just as much of a benefit to me as it is for my clients. It has challenged me to grow both personally and professionally. Working with such resilient clients teaches me more about myself." – Deonte Ford, LSW
Qualifications:
Must have master's degree in Social Work or a related field
LSW, LCSW, or LPC in Pennsylvania is preferred
Must have competency in providing trauma-informed mental health outpatient therapy (or be willing to learn).
"I'm surrounded by amazing people while interning and then working here at Journey. I love the support and family we have created here." – Mindy Luthey, BSW
Salary/Benefits Include:
Competitive salary
PTO
Simple IRA with 3% company match
Supervision and assistance with professional development
Group short-term disability and health insurance rates
"I'm fortunate to have interned and to now be working in a diverse and trauma-informed space with the mission of taking the stigma from mental health." – Eric Reiche, BA
To Apply: Send Letter of Interest and Resume to wkoehler@4urjrny.com