Our Mission
We strive to enter into an inclusive, holistic, healing journey through mental health counseling, consulting, training and speaking engagements.
Our Vision
We envision a community of trauma-informed, empowered, and engaged journeyers.
Journey to a Trauma Informed Life, LLC began in July 2019 by 3 founding clinicians who noticed a need for trauma informed care in Erie PA. Since then we have grown to over 11 mental health clinicians, 2 mental health support staff, 3 interns plus a referral specialist and quality improvement specialist. We understand the mental health concerns of Black, Brown and People of Color. And we at Journey celebrate the diversity of the LGBTQ+ community. Our staff support those who are exploring their gender identity and sexual orientation. Here Refugees and Immigrants can find safety and trauma-focused treatments for their long journey. Because we embrace those on the road to recovery we help you reduce the harm of substance addiction. Our staff know the pain of loss and trauma, and can guide you through to a new place of hope. Because we see you as unique, we travel along with those who are neuro-divergent and differently abled at your pace.
Diverse Mental Health Staff and Trauma Informed Care Treatments
Journey to a Trauma Informed Life is a diverse family of trained professionals, each bringing their own experiences to create a culturally competent environment. For instance, here you can connect with a Black therapist, an LGBTQ+ therapist, and a therapist aligned with your lived experience. In addition, you can work with a guide who is trained in
EMDR
,
CPT
,
TF-CBT
,
IFS
, Mindfulness,
Reiki
or other evidence-based practices. Above all, we want you to know we are here to help you heal from PTSD, depression, anxiety, relationship difficulties and other symptoms of traumatic stress.
Convenient Downtown Location + Telehealth Therapy
We have a convenient downtown location at 201 West 11th Street. Or, your clinician can also meet with you through a secure, HIPAA compliant telehealth platform.
Now Introducing…
Journey:
Healing Together!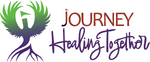 Journey: Healing Together (EST: 2022) is a sibling nonprofit organization of Journey to a Trauma Informed Life, LLC (EST: 2019) that will nurture connectedness among diverse groups, organizations, agencies, and universities to foster restoration and healing throughout Northwestern Pennsylvania.
Uniting.
Restoring.
Discovering.
Transforming.
Get involved with Journey: HT at:
Meet Our Staff
Our enthusiastic team of clinicians and support staff can help you to the
next stage of your unique mental health journey toward growth and healing in a trauma informed, culturally competent manner.