Our Mission
We strive to enter into an inclusive, holistic, healing journey through mental health counseling, consulting, training and speaking engagements.
Our Vision
We envision a community of trauma-informed, empowered, and engaged journeyers.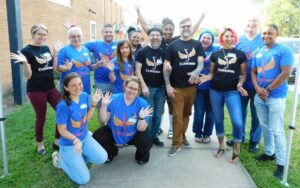 Your Mental Health Journey Starts Here
Journey to a Trauma Informed Life, LLC began in July 2019 and quickly grew from 3 founding clinicians to over 11 mental health clinicians, 2 mental health support staff, 3 interns plus a referral specialist and a media specialist. We understand the mental health concerns of Black, Brown and People of Color. And we at Journey celebrate the diversity of the LGBTQ+ community. Our staff support those who are exploring their gender identity and sexual orientation. Here Refugees and Immigrants can find safety and trauma-focused treatments for their long journey. Because we embrace those on the road to recovery we help you reduce the harm of substance addiction. Our staff know the pain of loss and trauma, and can guide you through to a new place of hope. Because we see you as unique, we travel along with those who are neuro-divergent and differently abled at your pace.
Diverse Mental Health Staff and Trauma-Focused Treatments
Journey to a Trauma Informed Life is a diverse family of trained professionals, each bringing their own experiences to create a culturally competent environment. For instance, here you can connect with a Black therapist, an LGBTQ+ therapist, and a therapist aligned with your lived experience. In addition, you can work with a guide who is trained in
EMDR
,
CPT
,
TF-CBT
,
IFS
, Mindfulness,
Reiki
or other evidence-based practices. Above all, we want you to know we are here to help you heal from PTSD, depression, anxiety, relationship difficulties and other symptoms of traumatic stress.
Convenient Downtown Location + Telehealth Therapy
We have a convenient downtown location at 201 West 11th Street. Or, your clinician can also meet with you through a secure, HIPAA compliant telehealth platform.
A special thank you to some of our local partnerships!
PA Thrive Partnership
  Founded in 1991 as the Northwest Pennsylvania Rural AIDS Alliance, they've brought their services to 13 counties throughout the northwest part of the state. Since then, they've expanded to include 12 north-central counties. In 2022, they changed their name to PA Thrive Partnership and they're continuing to bring hope and empowerment to those that need it.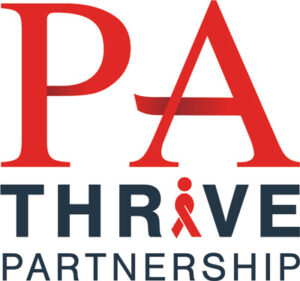 Safe Journey
  Safe Journey was organized in early 1978 by a group of concerned residents in Union City, PA, that included
people of faith, the justice of the peace, police officers, a social worker and other townspeople who were instrumental in
identifying the need for domestic violence services. Safe Journey provides counseling, support, education and
prevention services to domestic violence victims, their children and loved ones.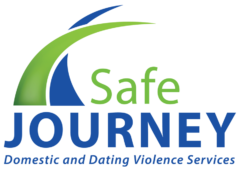 of Human Services, SBEC operates the EARN (Employment Advancement and Retention Network) program. This program is designed
to provide training, skill development and employment opportunities to participants who are currently on TANF. SBEC is a partner with
the Northwest PA JobConnect, previously known as the Northwest PA Workforce Development Area. SBEC also partners with the
Northwest Tri County Intermediate Unit, who conducts adult literacy and GED prep classes both for their participants and for others
in the community who sign up with them.

Greater Erie Alliance for Equality
sponsors monthly in-person* and virtual events for LGBTQ+ youth. Journey staff – Angelica Spraggins, and Eric Reiche host monthly art wellness studios,  future-finding sessions, and other educational and social events. We are also here to support parents and caregivers, educators and schools, and mental health professionals and agencies working with youth. We offer a caregiver support group, consulting and training. Contact Interim Director, Will Koehler (wkoehler@4urjrny.com) for more information.

Now Introducing…
Journey:
Healing Together!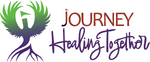 Journey: Healing Together (EST: 2022) is a sibling nonprofit organization of Journey to a Trauma Informed Life, LLC
(EST: 2019) that will nurture connectedness among diverse groups, organizations, agencies, and universities to foster restoration and healing throughout Northwestern Pennsylvania.
Uniting.
Restoring.
Discovering.
Transforming.
Get involved with Journey: HT at:
*COVID-19 practices: Because Journey seeks to ensure the wellness of all who join us we follow CDC guidelines. Click Here to read our COVID-19 policies.
Scroll down to meet our trauma-informed, culturally competent clinicians who specialize in trauma-focused treatments.
Meet Our Staff
Our enthusiastic team of clinicians and support staff can help you to the
next stage of your unique mental health journey toward growth and healing in a trauma informed, culturally competent manner.