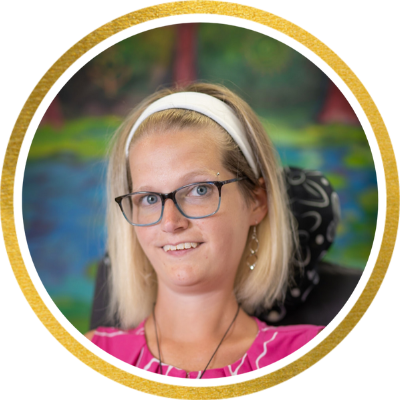 I am a licensed social worker in Erie, PA. I have a range of experience assisting client's with various needs including intimate partner violence, mental health, and coping with physical disabilities. I have experience working with trauma, depression, anxiety, grief, bipolar, and autism spectrum disorder.
Since starting my career, I have worked helping individuals through a transitional period whether leaving an abusive situation, changes with level of care needs, or coping with a new diagnosis or disability. During these stages, it's often important to have extra support to successfully overcome obstacles. I have personal and professional experience coping with the struggles of daily living with a disability.
My therapeutic style is primarily based on client centered therapy with a mix of strengths based, mindfulness, and cognitive behavioral therapy approaches. My approach utilizes different techniques to identify interventions most effective based on the client's needs.
Nicole is now trained in EMDR and is accepting clients seeking treatment for PTSD!
Education: Master of Social Work, Edinboro University, 2017
                   Bachelor of Science in Social Work
                   Edinboro University, 2015
                   Bachelor of Arts in Psychology- applied mental health
                   Edinboro University, 2013