Here's a great list to help you find the resources that you may need and the ones you didn't know you needed. We will continue to add more resources as they become available so keep checking back.
Local LGBTQ+ Youth Resources: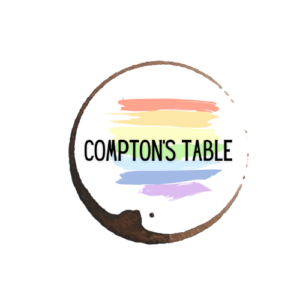 Compton's Table:  Queer youth and young adults utilizing Compton's Table will be linked with community-based staff who assist them in obtaining safe, competent, and inclusive services within the educational, medical, and mental health systems.
AFFIRM Social Groups: Navigating life can be difficult. Doing it without people who understand makes it even harder. AFFIRM is a safe, supportive social eight-week group that builds connection and support. This group is free for Pennsylvania-Based queer young people between 12 and 21 years of age.
Compton's Closet: Compton's Closet is a service for queer youth and young adults who need clothing and accessories that acknowledge who they are and how they want to be seen. All items are free to youth.
Persons with Disabilities resources:
Voices For Independence: VFI promotes independent living for people with disabilities by providing a variety of resources to assist with daily basic needs with the goal of improving the quality, independence, dignity, and control of their lives. – http://www.vficil.org
Community Resources For Independence: CRI directly provides or coordinates through referral services to help individuals exercise control over decision making and independence in every day life and provides both individual and systems advocacy for equal opportunities. – https://www.crinet.org/
PA Elks Home Nursing Program: PA Elks Home Services provides in-home service coordination, advocates for an individual's legal and human rights, assesses needs and help to access equipment, provide emotional support, help with vocational goals, provide referrals to appropriate agencies in the community and many more services. – https://paelkshomeservice.org
Mission Empower: Mission Empower provides advocacy, education, and the promotion of inclusion, assisting families and their children with disabilities to enable their children to use their gifts and talents to reach their potential. – http://missionempower.org
Erie Homes for Children and Adults: EHCA provides personalized services to meet the needs of the individual, and specializes in providing care for those who are also considered medically fragile. EHCA also provides services for women with at-risk pregnancies deliver healthy babies and assists needy families to create stable home environments. – https://ehca.org
Erie County Care Management: ECCM offers mental health services in Northwestern PA including case management, support & service coordination. They provide Autism support, early intervention coordination services, intellectual disabilities support, mental health services as well as administrative case management. – http://eccm.org
Service Coordination Unlimited, Inc.: SCU is dedicated to assisting older adults and individuals with physical disabilities, intellectual disabilities, developmental disabilities and autism to live independently. – http://sc-unlimited.org
National Resources:
The Trevor Project is the leading national organization providing crisis intervention and suicide prevention services to lesbian, gay, bisexual, transgender, queer; questioning youth. www.thetrevorproject.org
Trevor Lifeline- If you are a young person in crisis, feeling suicidal, or in need of a safe and judgment-free place to talk, call the TrevorLifeline now at 1-866-488-7386.
TrevorChat- A free, confidential, and secure instant messaging service that provides live help to LGBTQ youth. https://www.thetrevorproject.org/get-help/
TrevorText- A confidential and secure resource that provides live help for LGBTQ+ youth with a trained specialist, over text messages. Text START to 678-678.
TrevorSpace- A social networking site for lesbian, gay, bisexual, transgender, queer; questioning (LGBTQ) youth under 25 and their friends and allies. https://www.trevorspace.org
Trevor Support Center- A place where LGBTQ youth and allies can find answers to FAQs and explore resources related to sexual orientation, gender identity and more! https://www.thetrevorproject.org/advocacy
Trevor Project Resources- A great place to find helpful articles and resources for any questions about sexual orientation, mental health, gender identity, preventing suicide, diversity and much more! www.thetrevorproject.org/resources
GLSEN: Works to ensure that LGBTQ students are able to learn and grow in a school environment free from bullying and harassment. Together we can transform our nation's schools into the safe and affirming environment all youth deserve.
Educator Resources:
Supportive educators save students' lives. Having just one visibly supportive educator in a school can ensure that LGBTQ students feel safe, welcomed, and encouraged to learn. Check out GLSEN's educator resources at https://www.glsen.org/resources/educator-resources for lesson plans, suggested books, supporting LGBTQ+ students of color, No Name Calling Week guide and much more!
Student and GSA Resources:
Student leaders are the most valuable, powerful base of action that exists in our country today. When students lead the way, real change happens. Use these resources to work for positive change and build community in your school! Visit here for more info: https://www.glsen.org/resources/student-and-gsa-resources.
Teach.com – Check out this resource from Teach.com on How to Support GSAs in Schools. Thanks for sharing Ashley Clark from Teach.com!
Drug and Alcohol Addiction Resources:
SAMHSA National Helpline– Confidential free help, from public health agencies, to find substance use treatment and information. Call toll free 1-800-662-4357.
Riverview Wellness-
If you're fed up with the constraints substance abuse has put on your life see how Riverview Wellness can help you overcome addiction.
www.riverviewrecovery.com
Crossroads of Erie- 
Crossroads has been at the forefront of opioid addiction and opioid-use disorder treatment, they specialize in proven treatment that combines medication, counseling, drug screening, and a referral network to give you the best chance of a successful recovery.
https://www.crossroadstreatmentcenters.com/
Addiction Outreach Clinic- 
Addiction Outreach Clinic (AOC) is an outpatient clinic practice that specializes in opioid addiction treatment with seven locations in Ohio and Pennsylvania. AOC provides a professional, caring and safe environment, which ensures the best possible outcome for their patients.
https://addictionoc.com/our-opioid-addiction-clinic/
Ohio Recovery Center- Ohio Recovery Center (ORC) uses multiple tools for lasting addiction recovery. Our treatment team is staffed with medical/psychiatric nurse practitioners, case managers, master's level clinicians, and coordinators for aftercare and medication-assisted treatment (MAT).
Our program offerings include medical detox support, process group therapies, one-on-one sessions with a clinician, comforting amenities and evidence-based services. https://www.recoveryohio.org/about/