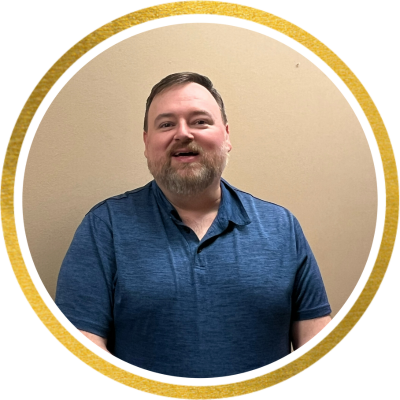 James Baldwin LSW
I am a licensed social worker and educator with over 20 years of experience working in in home, school, community settings (including residential and corrections settings). I have extensive eco-systemic structural family therapy based training from Philadelphia Child and Family Therapy Center and from WPIC Western Psychiatric Institute and Clinic where I became a Certified Family Based Professional and Supervisor
I take a trauma informed and strengths based approach working to empower clients and their families. Utilizing psychoeducation to inform clients and their families about diagnosis and treatment options available to them.
Experienced in Family, Group and Individual Therapy, Case Management, Crisis Management and Suicide Prevention.
Approaches include but are not limited to Trauma Focused Cognitive Behavioral Therapy, Eco Systemic Structural Family Therapy, Solutions Based Therapy and Mindfulness.
Populations served include Children, Adolescents and Adults.
Experience includes working with Anxiety, PTSD, Adoption, Reactive Attachment, Hoarding ADHD, ODD,Mood Disorders, Self Esteem, Depression, Grief,Personality Disorders, Autism Spectrum, Domestic Violence, Chronic Illness, and LGBTQ+ populations.
When not working my self care including cooking, gardening, spending time outside and DIY projects.
I enjoying spending time with my fiancee Sarah and our 2 dogs. A senior black lab mix and a very energetic young Australian Shepherd, who is early in her journey to becoming a therapy dog.