Welcome, We Are Glad You're Here!
Our calendar of events has moved! Please visit our 2023 Events page on the menu above.
The Q+ Youth Program Staff: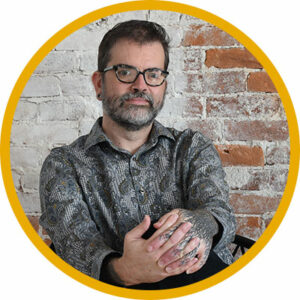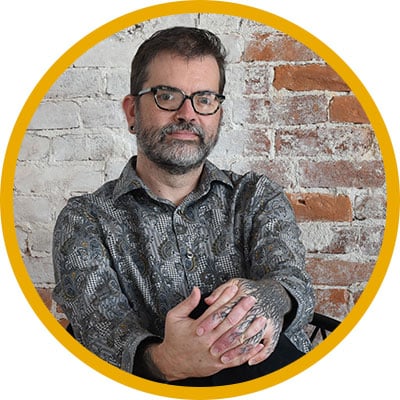 Will Koehler, PhD, LCSW – Interim Program Director: Will (he/they) is owner of Journey to a Trauma Informed Life and Executive Director of Journey: Healing Together. Will is serving as Interim PD for the fall to support the wonderful Youth Advocates, Q+ Youth and those who love them. He specializes in treatment of PTSD and other traumatic stress disorders and educating about LGBTQ+ and other issues of diversity throughout the region.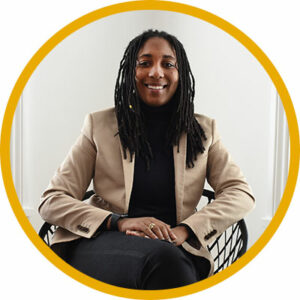 Angel Spraggins, LPC – LGBTQ+ Youth Advocate: Angel is a co-owner and Licensed Professional Counselor here at Journey to a Trauma-Informed Life who provides culturally-competent, trauma-informed mental health care at Journey to a Trauma Informed Life. Angel is Co-Chair of Journey: Healing Together. She is also an active member of Erie's Black Wall Street.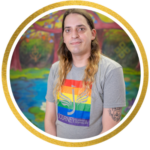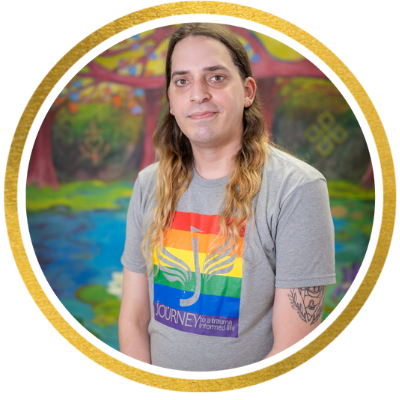 Eric Reiche, MA, ATR-P – LGBTQ+ Youth Advocate:  Eric is a clinical mental health and art therapist experienced in working with Transgender and Gender-Expansive individuals with anxiety disorders, addiction, and trauma. Eric has experience conducting art therapy groups, open studios, and wellness groups both in virtual and in-person. Eric is an active member of the counseling society SAIGE (Society for Sexual, Affectional, Intersex, and Gender Expansive Identities), The American Counseling Association, and American Art Therapy Association.
A special thank you goes out to our lead sponsor for 3 years in a row:

Greater Erie Alliance for Equality: GEAE is the primary fiscal sponsor of the monthly LGBTQ+ Youth Events Journey facilitates. GEAE has dedicated themselves to the betterment of all LGBTQ+ people in our community for the past 11 years. Visit their page today to find out all that they offer for LGBTQ+ youth.
GEAE Scholarships: Each year GEAE awards up to three $1,000 scholarships to applicants between the age of 17-25. Applicants must be residents of Erie County, Pennsylvania. This application is open to those who are seeking scholarship money to any university, community college, technical school, art school, or para-professional program. Any eligible candidate who identifies as a member of the LGBTQ+ community is invited to apply. Keep checking back for the 2023 Scholarship opportunities.