Welcome, We Are Glad You're Here!
What's coming up:
December
6th  5:30 p.m. – 7 p.m. – Future Finding & Art Expression + Youth Council Meeting open to ages 12-19. Youth attend for free, Caregivers suggested donation of $10.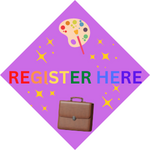 21st (Wednesday) 3 p.m. – 6:30 p.m. @ 201 W. 11th  – Winter Solstice Coming Out of the Dark celebration and Illumination Art Show.
The Q+ Youth Program Staff: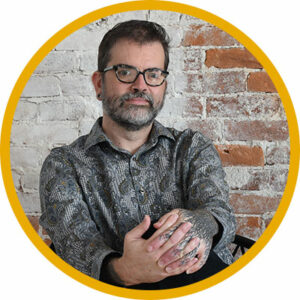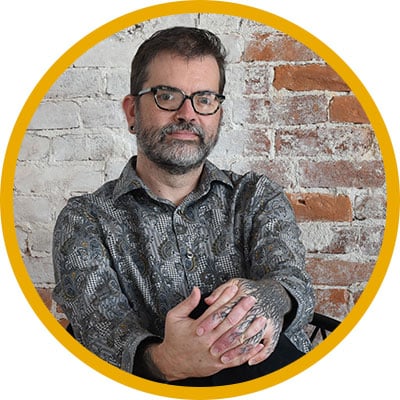 Will Koehler, PhD, LCSW – Interim Program Director: Will (he/they) is owner of Journey to a Trauma Informed Life and Executive Director of Journey: Healing Together. Will is serving as Interim PD for the fall to support the wonderful Youth Advocates, Q+ Youth and those who love them. He specializes in treatment of PTSD and other traumatic stress disorders and educating about LGBTQ+ and other issues of diversity throughout the region.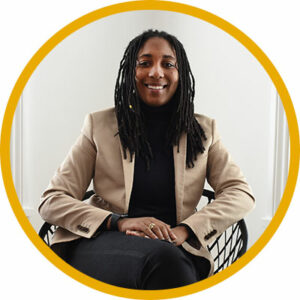 Angel Spraggins, LPC – LGBTQ+ Youth Advocate: Angel is a Licensed Professional Counselor here at Journey to a Trauma Informed Life who provides culturally-competent, trauma-informed mental health care at Journey to a Trauma Informed Life. Angel is Co-Chair of Journey: Healing Together. She is also an active member of Erie's Black Wall Street.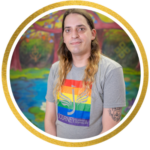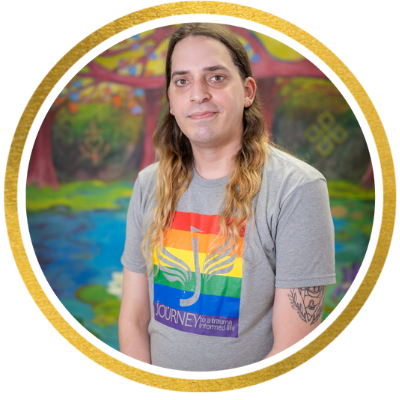 Eric Reiche, MA, ATR-P – LGBTQ+ Youth Advocate:  Eric is a clinical mental health and art therapist experienced in working with Transgender and Gender-Expansive individuals with anxiety disorders, addiction, and trauma. Eric has experience conducting art therapy groups, open studios, and wellness groups both in virtual and in-person. Eric is an active member of the counseling society SAIGE (Society for Sexual, Affectional, Intersex, and Gender Expansive Identities), The American Counseling Association, and American Art Therapy Association.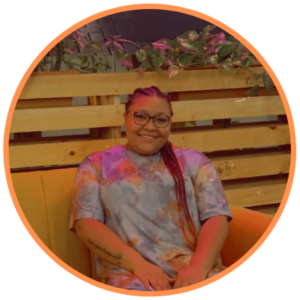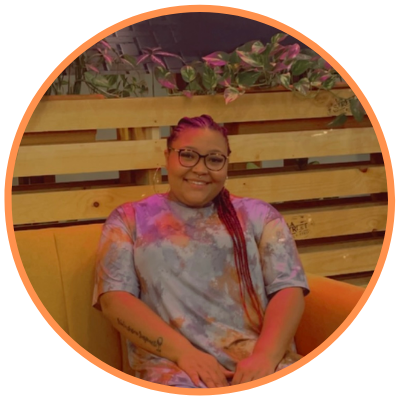 Tatyana Abreu, LSW – LGBTQ+ Youth Advocate: Tatyana has experience in mental health concerns, substance use/abuse, LGBTQ+ issues, interpersonal relationships, self-esteem and stress management. She has experience in providing client-centered and strength-based approaches and utilizes a holistic approach to therapy that considers the impact of the systems in which an individual/family functions.
A special thank you goes out to our lead sponsor for 3 years in a row:

Greater Erie Alliance for Equality: GEAE is the primary fiscal sponsor of the monthly LGBTQ+ Youth Events Journey facilitates with the assistance of Compton's Table. GEAE has dedicated themselves to the betterment of all LGBTQ+ people in our community for the past 11 years. Visit their page today to find out all that they offer for LGBTQ+ youth.
GEAE Scholarships: Each year GEAE awards up to three $1,000 scholarships to  applicants between the age of 17-25. Applicants must be residents of Erie County, Pennsylvania. This application is open to those who are seeking scholarship money to any university, community college, technical school, art school, or para-professional program. Any eligible candidate who identifies as a member of the LGBTQ+ community is invited to apply. 2021 Deadline is July 15, 2021.
Other Local Resources: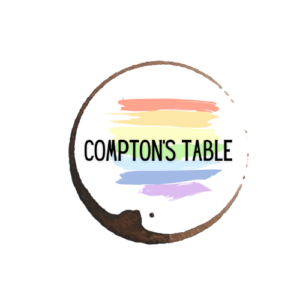 Compton's Table:  Queer youth and young adults utilizing Compton's Table will be linked with community-based staff who assist them in obtaining safe, competent, and inclusive services within the educational, medical, and mental health systems.
AFFIRM Social Groups: Navigating life can be difficult. Doing it without people who understand makes it even harder. AFFIRM is a safe, supportive social eight-week group that builds connection and support. This group is free for Pennsylvania-Based queer young people between 12 and 21 years of age.
Compton's Closet: Compton's Closet is a service for queer youth and young adults who need clothing and accessories that acknowledge who they are and how they want to be seen. All items are free to youth.
National Resources:
The Trevor Project is the leading national organization providing crisis intervention and suicide prevention services to lesbian, gay, bisexual, transgender, queer & questioning youth. www.thetrevorproject.org
Trevor Lifeline- If you are a young person in crisis, feeling suicidal, or in need of a safe and judgment-free place to talk, call the TrevorLifeline now at 1-866-488-7386.
TrevorChat- A free, confidential, and secure instant messaging service that provides live help to LGBTQ youth. https://www.thetrevorproject.org/get-help-now/
TrevorText- A confidential and secure resource that provides live help for LGBTQ+ youth with a trained specialist, over text messages. Text START to 678-678.
TrevorSpace- A social networking site for lesbian, gay, bisexual, transgender, queer & questioning (LGBTQ) youth under 25 and their friends and allies. https://www.trevorspace.org
Trevor Support Center- A place where LGBTQ youth and allies can find answers to FAQs and explore resources related to sexual orientation, gender identity and more! https://www.thetrevorproject.org/resources/trevor-support-center/
GLSEN: Works to ensure that LGBTQ students are able to learn and grow in a school environment free from bullying and harassment. Together we can transform our nation's schools into the safe and affirming environment all youth deserve.
Educator Resources
Supportive educators save students' lives. Having just one visibly supportive educator in a school can ensure that LGBTQ students feel safe, welcomed, and encouraged to learn. Check out GLSEN's educator resources at https://www.glsen.org/resources/educator-resources for lesson plans, suggested books, supporting LGBTQ+ students of color, No Name Calling Week guide and much more!
Student and GSA Resources
Student leaders are the most valuable, powerful base of action that exists in our country today. When students lead the way, real change happens. Use these resources to work for positive change and build community in your school! Visit here for more info: https://www.glsen.org/resources/student-and-gsa-resources.
Teach.com – Check out this resource from Teach.com on How to Support GSAs in Schools. Thanks for sharing Ashley Clark from Teach.com!