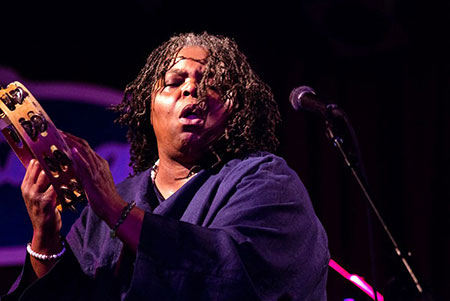 Alexis P. Suter is the owner of that big, booming voice you can hear roaring out of Brooklyn into the heart of North America and beyond.
Miss Suter and her powerful and unique ensemble artfully blend the lines between Blues, Soul, Roots, and Rock music. Alexis's voice ranges from a pained passion to explosive and soul-bearing.
Alexis Suter's connection to Erie? — Journey's own, Ed Randazzo!
These two souls connected in 2011 while Ed was working on his second album back home on Pennsylvania's eastern side. Miss Suter sings on two of Randazzo's original songs featured on 2012's "Show and Tell."
Alexis P. Suter appears courtesy of Hipbone Records.
"Free" by Alexis P. Suter, Vicki Bell & Linda Pino.
"Free" is available on the Hipbone Records release, "Two Sides" ©2011