Journey's Wellness Initiative
As part of our wellness initiative, Journey will be offering a variety of services to our clientele. These services will include Reiki, Yoga and Doula services offered through a partnership with local providers.
Reiki
What is Reiki?
Reiki is a form of energy healing that can be used to promote peace, wellness, relaxation, and security. Reiki comes from Japanese healing traditions; the word "rei" meaning universal and "ki" meaning life energy. Some reiki practitioners will use gentle touch and a series of hand placements along the body, though reiki healing can also be done by a practitioner simply hovering their hands over the recipient. Unlike massage, there is never any pressure or manipulation of muscles involved. 
How Does it work?
During a Reiki session a practitioner acts as a channel for the universal life force for the client to access and directs this healing energy to the client. 
What can I expect from a Reiki Session?
Reiki can offer many different benefits, and people's experiences may often vary. You can discuss specific intentions with your practitioner. Many share that reiki offers relaxation, helps in relieving stress or other challenging emotions, and some use reiki to alleviate physical discomfort. 
During a session it is not uncommon to experience physical sensations, such as noticing warmth in the body, or to experience release of emotions. You might feel a release of tension, or feel changes in temperature. Some people might find themselves smiling, while others experience tearfulness– these are all normal reactions to energy work.
Reiki is considered an alternative and complementary approach to wellness. It is not intended to be a replacement for medical care from physicians and other licensed professionals
A note about trauma, consent, and healing
We believe that a sense of safety is necessary for the healing process. Each session will begin with a conversation with your practitioner to answer any questions and make sure you feel comfortable throughout the session. Levels of lighting, sound, and other sensory inputs can be adjusted to client preferences. Sessions can be offered with clients sitting in a chair or laying on a table. 
As reiki practitioners at Journey, we have decided to adopt a "no touch" policy. While some other practitioners may use hands-on placements to give reiki, the same work can be done by just hovering hands over the body. 
You have the power to pause at any time to check in with your practitioner and make adjustments as needed. There will also be time after the session to check in with your practitioner to ensure you leave with a sense of grounding and safety.
Session Lengths and Pricing
The sessions are offered as 20 minutes for $25 and 50 minutes for $50.
About Us:
Brigitte Sullivan

Reiki was introduced to me while I was working with patients who experience grief and loss. I studied under a Reiki Master for four years and participated in a healing community of like minded people. This is where I deepened my practice of mindfulness, presence and awareness. I was trained to become an open and neutral participant, to simply hold space in order for the client to discover their own capacity for peace, healing and balance in their lives. My focus is to be in a supportive role to each individual for their personalized experience to find a place of belonging and home within themselves.

      Session availability-
Paige Bosnyak

I first began my journey with reiki in Spring of 2018. I had been learning more about spirituality and was developing a meditation practice when someone made the suggestion that I explore energy healing. I soon began to see the connection between mind-body-and spirit in new ways. I believe our challenging experiences and emotions can often be stored in our physical bodies, and reiki is one tool for clearing out some of the "energetic junk" we acquire in our day to day lives. When I'm not working, I find peace and joy cooking and baking, taking long walks in the woods, and spending time with my cats.

       Session Availability- 
New Partnerships!
Flow Freely – Reiki and Meditation Services

Meet DaVona Pacley!
We are proud to announce that we will be partnering up with DaVona, from Flow Freely, for Reiki and Meditation services!
"Wow, were do I begin because my journey has not been a linear one. From a very young age, I knew I wanted to help others in some capacity. It wasn't until I began to work on my own healing and deep diving that I have recognized my own personal power. There were years of learning and unlearning behaviors, old belief and unhealthy patterns that no longer served me. I've made mistakes, took risks, and became comfortable with speaking my truth. If you continue to follow me, then you will learn a lot more about me."

"My Philosophy is to provide compassionate, nurturing, respectful and inclusive care to all human beings. I'm here to guide and support you with my comprehensive knowledge and resources as you unearth a renewed confidence and techniques to help you through your journey of becoming your best self." -DaVona Pacley
DaVona is certified in Usui/Holy Fire Reiki I and II. Holy Fire Reiki is a union of traditional Usui Reiki and a modern evolution of Reiki. The word holy in the name Holy Fire is not intended to have a religious meaning. The word holy is meant to embody wholeness and completion. For that reason, Holy Fire is a spiritual energy that creates wholeness through purification, healing, empowerment and guidance.
Each session includes:
10-15 minutes before and after to discuss the reason you want to receive reiki, your goals, areas of focus and any other questions you may have.

30 or 60 minutes of reiki
While in session, you will be fully clothed, resting comfortably on a massage table, floor (laying on a cushioned blanket) couch or chair depending on your level of comfort. For full, deep relaxation, you may use a pillow and blanket. Determined by our pre-discussion, your preference(s) and level of comfort; I may utilize aromatherapy, crystals, Tibetan Brass Singing Bowl, and/or relaxing music to enhance your experience.
Trauma Sensitive Yoga with Serene Bear Yoga!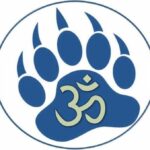 Meet Billy Kuntz of Serene Bear Yoga!
"For me, yoga is a continuation of physical therapy. For you, it may be the means to maintain and improve strength and flexibility. Whatever your goal, yoga has a place for you." – Billy Kuntz
Trauma sensitive yoga is a method for helping the body feel safe and grounded to allow the individual to trust themselves and make space for the exploration of their feelings.  In a small group setting, the practice itself is based in the Hatha and Vinyasa yoga traditions, where we begin and end with breath work focused on connecting the body and mind, gentle flowing movements warm up the body and invite the individual to feel free and have fun with their forms. The closing of practice is a guided relaxation reminding themselves of their strength and capability. Furthering the supportive environment, some yoga sessions may include the support of a counselor.